Company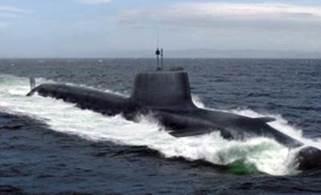 BAE Systems plc is a British multinational defence, security and aerospace company and the largest defence contractor in Europe. BAE Systems operates in over 40 countries with over 85,000 employees; some of their products include munitions, naval ships and aircraft.
Background
BAE Systems operates a facility in Barrow-in-Furness, Cumbria that is responsible for the development and production of submarines. This is one of few shipyards worldwide that has the capacity and expertise to design and build nuclear submarines. The SMITE facility builds submarine machinery packages and tests them to within their operational limits on a campaign basis, prior to integration within the new submarine hull.
Challenge
The objectives of the study were:
To identify, system by system, scenarios that could result in safety or environmental consequences;
To identify the safeguards that could prevent the scenarios or mitigate the consequences;
To make recommendations that could further reduce the likelihood of the scenarios occurring or mitigate their consequences;
To risk-rank the scenarios in order to identify high risk scenarios and prioritise recommendations.
HAZOP studies are a well-established method for analysing process systems however, they are not always the most suitable procedure; detailed P&IDs are required and the level of depth they go into can be time consuming and in some cases unnecessary. It was suggested to conduct a SWIFT, a newer approach that analyses systems on a higher level than a HAZOP. This is useful when an analysis does not need a substantial amount of depth. As PFDs can be sufficient for SWIFT, time and resources can be saved by avoiding the necessity for detailed process drawings such as P&IDs.
Solution
The workshops were conducted using SWIFT methodology. This provided a thorough, systematic and efficient means of achieving the objectives, ensuring all scenarios that could result in safety or environmental consequences were identified and analysed, whilst maintaining an overview of the systems that can be lost in more detailed methodologies such as HAZOP. The workshops consisted of no more than 8 participants, comprising various subject matter experts, representatives from maintenance/operations, a Chair and a Scribe. Prior to commencing the workshops, training was provided on the SWIFT procedure itself to ensure all participants understood the methodology and were empowered to provide meaningful contributions.