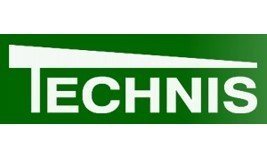 The certificate is aimed at those requiring an in-depth knowledge of the subject such that they may become lead practitioners within an organisation or embark on consultancy in the field. It is envisaged that participants will already have a numerate professional qualification
Study involves a combination of:
Pre-course study
4 days formal teaching including supervised worked examples
4 distance learning assignments supervised and assessed by Technis
A supervised project assignment with a Technis approved mentor
Two, 2 hour examination
papers – marking independently reviewed
Award of the certificate is dependent upon 100% attendance, satisfactory assessment of all assignments, the submission of a project report (4,000 words) and a pass in both the Reliability and Functional Safety examination papers.
Course Syllabus

The syllabus includes:

Reliability parameters and their manipulation
Statistical data analysis, test plans and reliability growth
Reliability modelling & quantification
Reliability centred maintenance
IEC 61508 Functional Safety requirements
Hazard identification and SIL targeting
Assessment of safe failure fraction
Demonstration of ALARP
Control of systematic failures
Life-cycle activities & Functional Safety Capability

 
A 2 day Diploma course is available for those holding the certificate.